Welcome to the Tales of Erin Wiki!
Tales of Erin is an orthodox Japanese story-focused mobile RPG
it contains elements of action, drama, tactics and fantasy, set in a cold war between
God and the human world.
By summoning characters and develop their skills, adventurers can travel along the Land of Erin,
discover their own story and take them to new heights.
Notice
Keep your account safe! Avoid showing detailed information about your account, bind your account to avoid losing it.
Shit-posting, trolling and abusive behavior is not allowed in this wiki. Thank you.
Visit here if you are interested to contribute to the wiki and the Tales of Erin Community on a consistent basis with other experienced editors.


World View
Background Story · Race Introduction · Faction Intro · Novice Guide · Wallpaper

Characters
Character Introduction · Character Summon · Character Enhancement · Character breakthrough · Character List · Character comparison

Costume
Costume List · Costume Introduction · Costume Enhancement · Costume Breakthrough · Soul Spirit Costume · Costume Craft · Costume Upgrade Material

Battle
Main Story · Trial · Massive Battle · Event Stages· Star World Nirvana (Star World Clash)

Gameplay
Resonance · Cosmos · Divinity · Guild · Workshop · Darktide Ruins · Star World Exploration · Quest&Achievement · Sign in rewards & Mail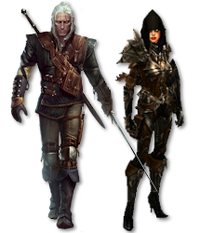 |}
Community content is available under
CC-BY-SA
unless otherwise noted.